Hallowe'en Party!
(My daughter Anastasia under the Hallowe'en tree.)
Hey Folks!  Once again it's that time of year when our beloved Dr. Satan dons his cape and throws open his home in order to host his annual Hallowe'en party!  There are so many pics that I will have to post more than one blog.
(Our lovely host, Doc Satan.)
The Doc puts a hellava lot of work into decorating for this event, ably assisted by Ethan.
(Ethan.)
(One of Ethan's creations.)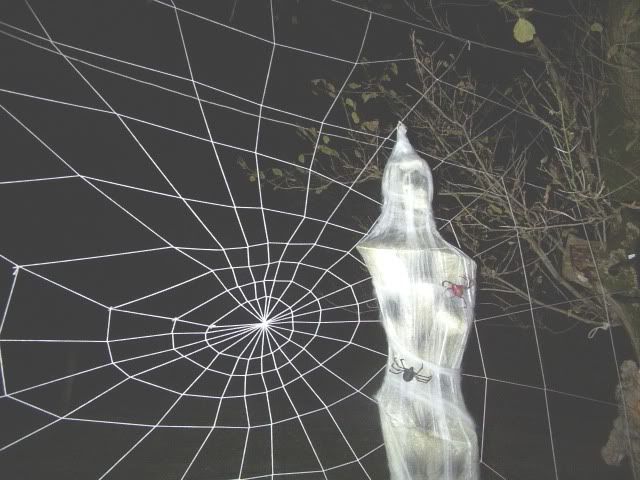 The images can't do justice to the incredible decorations!
Just a small sample of Doc Satan's amazing collection!  The round and somewhat tipsy pumpkin is one that I made.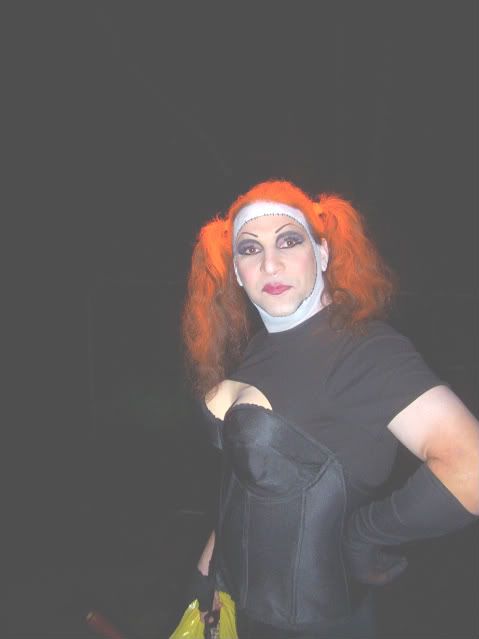 (Mark, looking divine!)
Many of our friends went all out with their costumes this year.
(Ryan and his new bride had the perfect costume!)
When not clowning around Uncle Don performed with the Secret Commonwealth, a celtic band.  There was also a performance by the retro/horror band The Exotic Ones.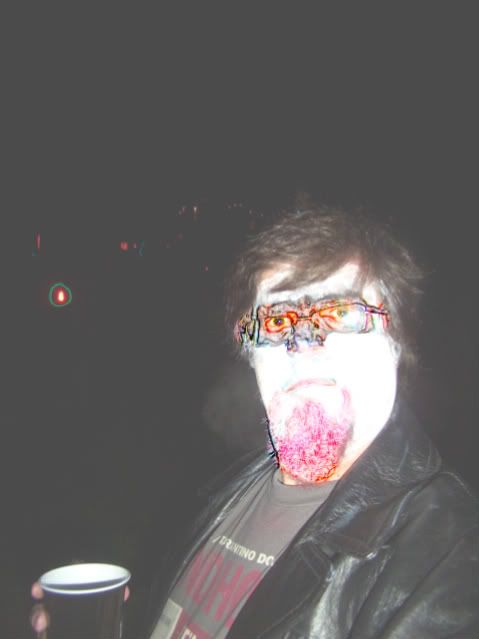 (My hubby, Chris!)
Hallowe'en Party 2
Hey Folks!  Here are a few more picture's from Doc Satan's Hallowe'en bash.  Above is the Doc's hearse, previously owned by Ethan (the Doc's artist and assistant for many of the decorations).  This ghastly vehicle has made several appearances in the television show Creature Feature, driven by Doctor Gangrene.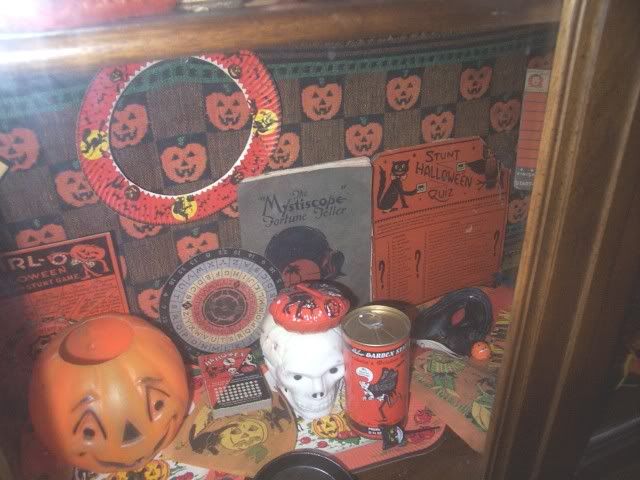 More amazing collectables from the Doc!
My lovely friend, Beth!
Avast ye, it be that infamous pirate Shannon!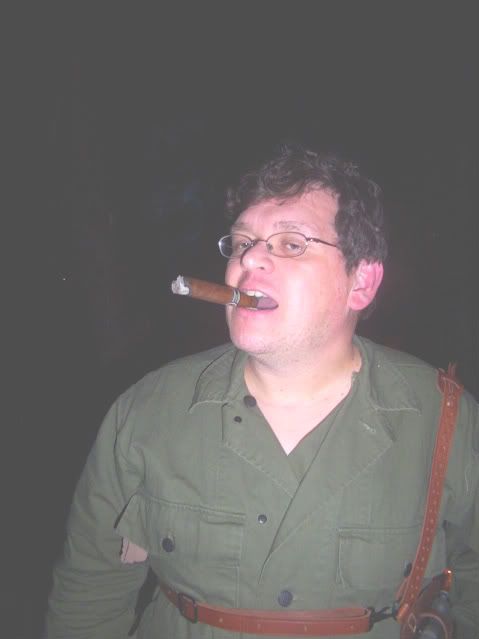 Officer Randy, in fine form!
My pretty friend, Karen.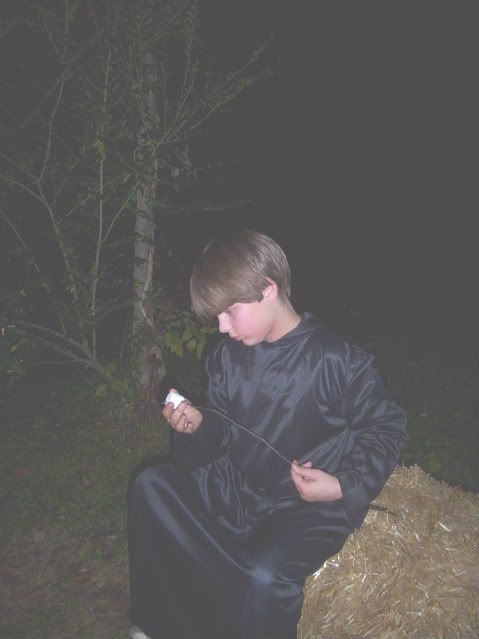 Another Ethan (no relation), roasting marshmellows at the bonfire.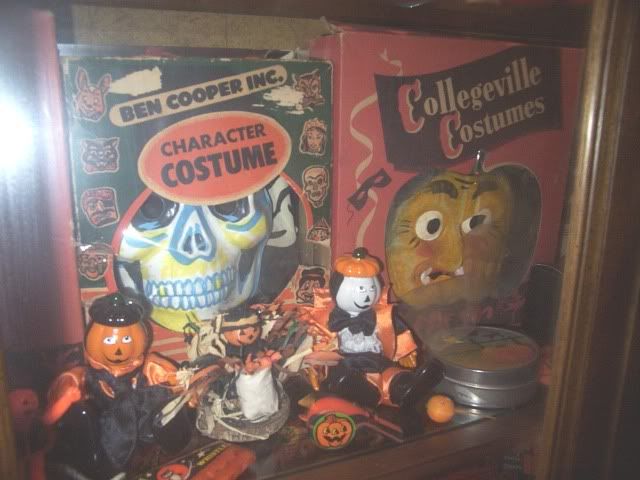 Even MORE collectables!
Yvette, looking gorgeous!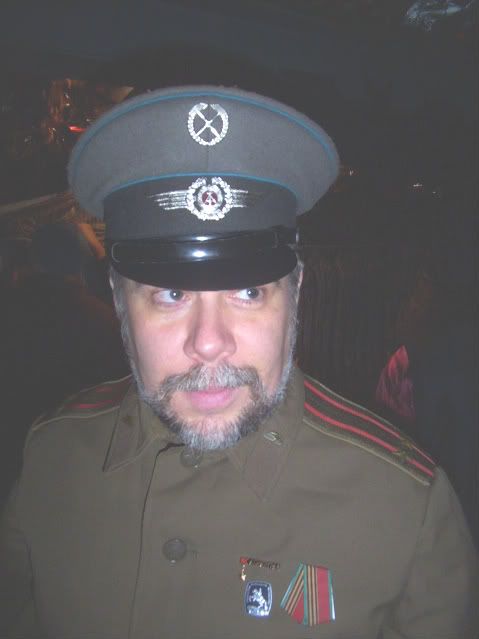 Rob performed with both the Exotic Ones and the Secret Commonwealth.
The best part of Troy's costume...
...he wore on his feet!
Troy's beautiful girfriend, Wendy.
Our dear friend, Carl.
One of my best friends, Rod, looking droll.
A talented photogragher in his own right, Jeff plays the part of Peter Parker.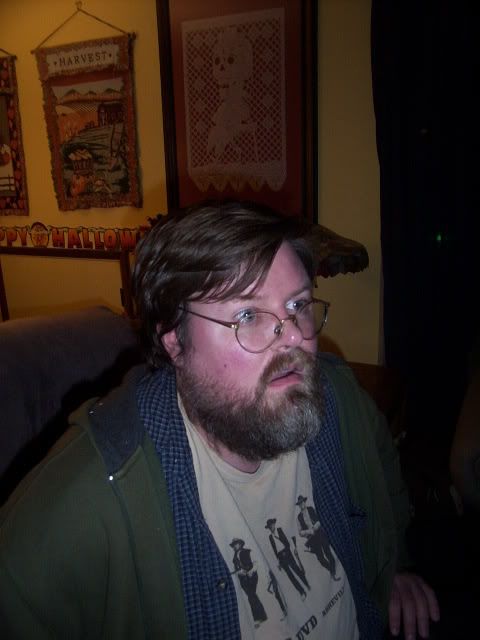 Old college friend Marc drove from Asheville to visit!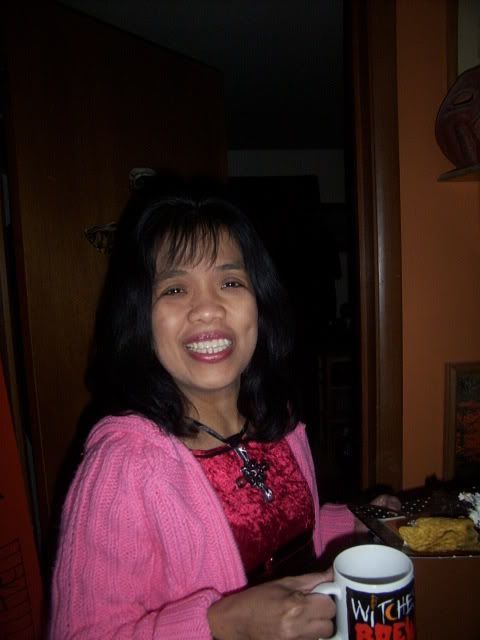 Doc Satan's adorable girlfriend, Bernadette.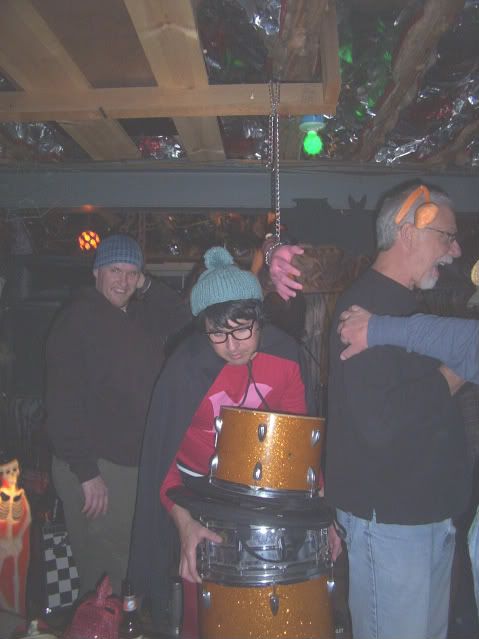 Spacefink clutches his drums, while someone clutches Ron.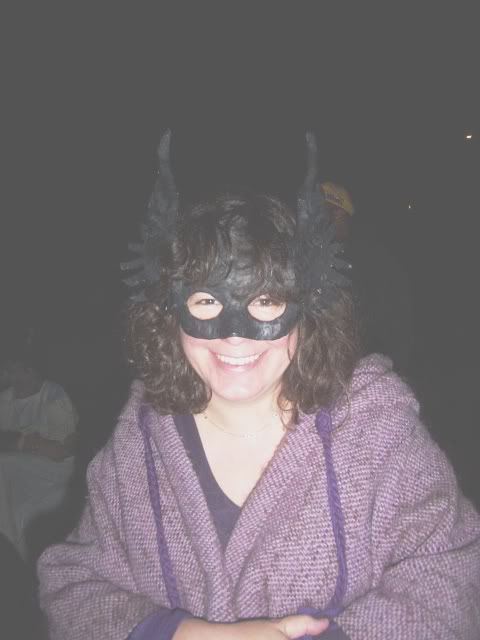 Me, as a Crow Girl (in honor of my hobgoblin, Robin).  The cape was woven by my mother!
Wishing you all a
HAPPY HALLOWE'EN!!